September 21st, 2023
Tiempo Argentino. Horacio Lavandera "My versions of Piazzolla are a great challenge" – Teatro Coliseo, November 11, 2023
SHOWS. Music
The great Argentine musician will offer a solo piano concert at the Teatro Coliseo, where he will add pieces by the famous composer from Mar del Plata to works by Bach, Beethoven and Mendelshohn. It will be within the framework of an international tour that will conclude in Buenos Aires.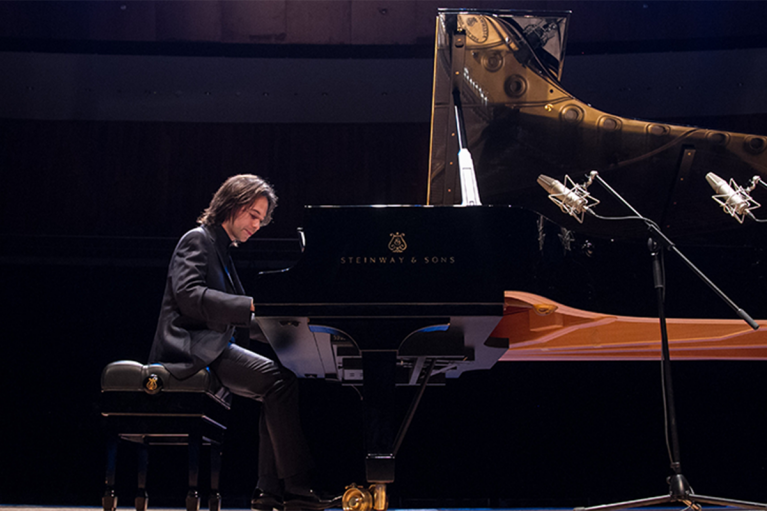 Por Diego Gez
Horacio Lavandera, one of the most talented performers in our country and in the classical music scene will return to our country to offer his concert Bach, Beethoven, Mendelshohn and Piazzolla, Una Noche con Piano Solo, next Saturday, November 11 at the Colosseum Theater. It will be within the framework of a new international tour, with which Lavandera will also tour Spain, Germany and the United Kingdom, to end with the presentation that he will make in Buenos Aires.
"Playing at the Teatro Coliseo in our city is something that makes anyone happy, so I have great expectations," says the artist in conversation with Tiempo. "I am very happy to work with two producers like Sebastián Celoria and Patricio Rodríguez, who expressed their desire to move the concert that I will give in Leipzig, in Germany, on October 13, to Buenos Aires. It will be the same structure, both for the works and for the composers, but of course playing in Argentina always provides extra motivation." Regarding the chosen repertoire, Lavandera says: "Being able to express myself through authors like Beethoven was always special. And the same happens with Bach and Mendelssohn, who have a very deep relationship with the city of Leipzig. And then the possibility arose of combining them with an author like Ástor Piazzolla, although I am going to reveal that the entire first part will be occupied by Beethoven."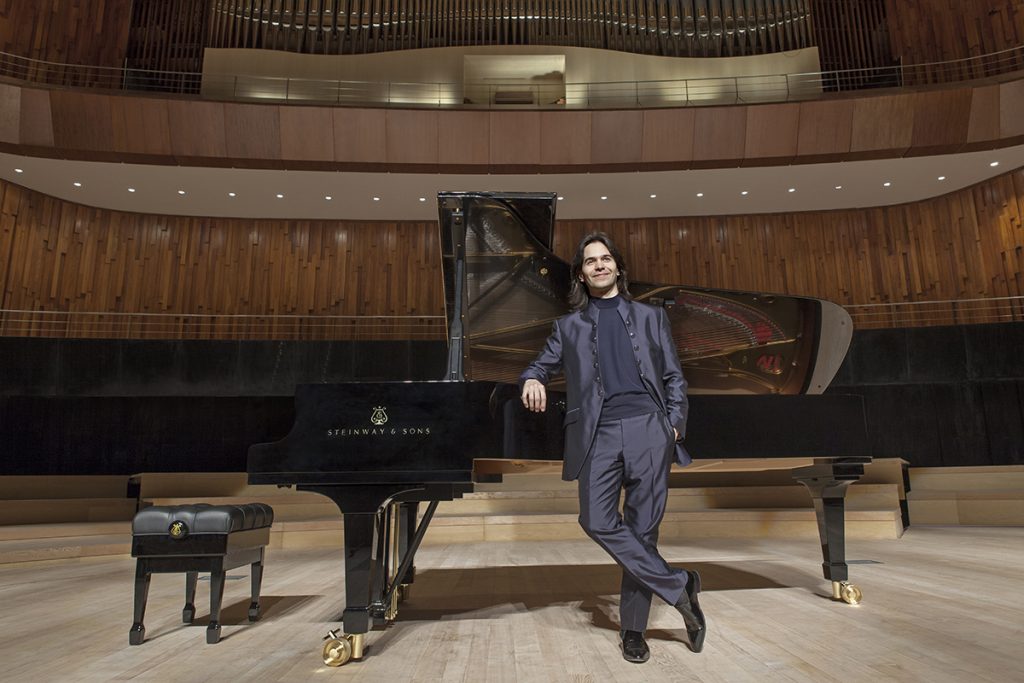 Horacio Lavandera concludes a new international tour at the Buenos Aires Coliseum.
Regarding the incursion of the creator of "Adiós Nonino", the pianist assures: "It is something natural that Astor's music is present in Buenos Aires. When it comes to a tribute by Johann Sebastian Bach to Antonio Vivaldi, it seemed to me that a composition like 'Invierno Porteño' fit perfectly, especially because there Astor Piazzolla quotes the great Italian composer, so there is a genuine union between both authors." In relation to playing the bandoneon player from Mar del Plata, Lavandera recognizes that "it is a challenge." And he explains why: "Performing it only on piano has a lot of creative and performance risk. My performance of Piazzolla won the Melómano de Oro Award in Spain, in October 2016. And of course my versions of Piazzolla are a great challenge, since it is about transferring everything he did with his quintet to piano only. This work began in 2011, when Ástor, if he had been with us, would have turned 90 years old. It's a project that's been around for a while, but every time I have to play it I rediscover it once again. It is an always different approach, different every time."
Lavandera also explains why he decided to work without an orchestra. "It was about linking certain artists to my solo piano work; We are talking about the fact that I will play compositions written for several players, and that always seemed attractive to me, but without a doubt complex." With one foot always in Europe, due to his concert schedule that takes him through the main capitals of that continent, the musician reveals his next steps: "I always return to Buenos Aires, for family and professional reasons. After the Teatro Coliseo concert I will be playing at Carnegie Hall in New York, and also in other cities in the United States," concludes the famous Argentine pianist.
Horacio Lavandera
En el marco de su gira internacional, el músico presentará su concierto Bach, Beethoven, Mendelshohn y Piazzolla, Una Noche con Piano Solo. El sábado 11 de noviembre a las 21 en el Teatro Coliseo, Marcelo Torcuato de Alvear 1125